The Shepherd's Table • 1412 Gamecock Avenue Conway SC • Lunch 11 a.m. – Noon Mondays-Fridays

We do many special projects, such as the ones below, to improve the lives of Horry County. 
Personal hygiene kits 
These kits contain small traveler size packages of soup, shampoo, toothpaste, toothbrushes, deodorant, disposable razors, Kleenex, and Q-tips are assembled and packaged in quart size Ziploc bags and distributed as needed to our guests.
Weekend traveler packs
 Packs are given to people who may not have access to food over the weekend or cooking facilities. 
Non-perishable foods in individual size containers, with pull off tops, are provided to our guests to take them on Friday night after dinner. We welcome donations of Vienna sausages, Slim Jims, canned meat, tuna fish and crackers, peanut butter, canned fruit, protein breakfast bars, snacks, juice and bottled water. 
We give out blankets and other personal items as needed. We do a mass distribution of items every other last Saturday of the month. We are also members of VOAD (Volunteer Organizations Active in Disasters).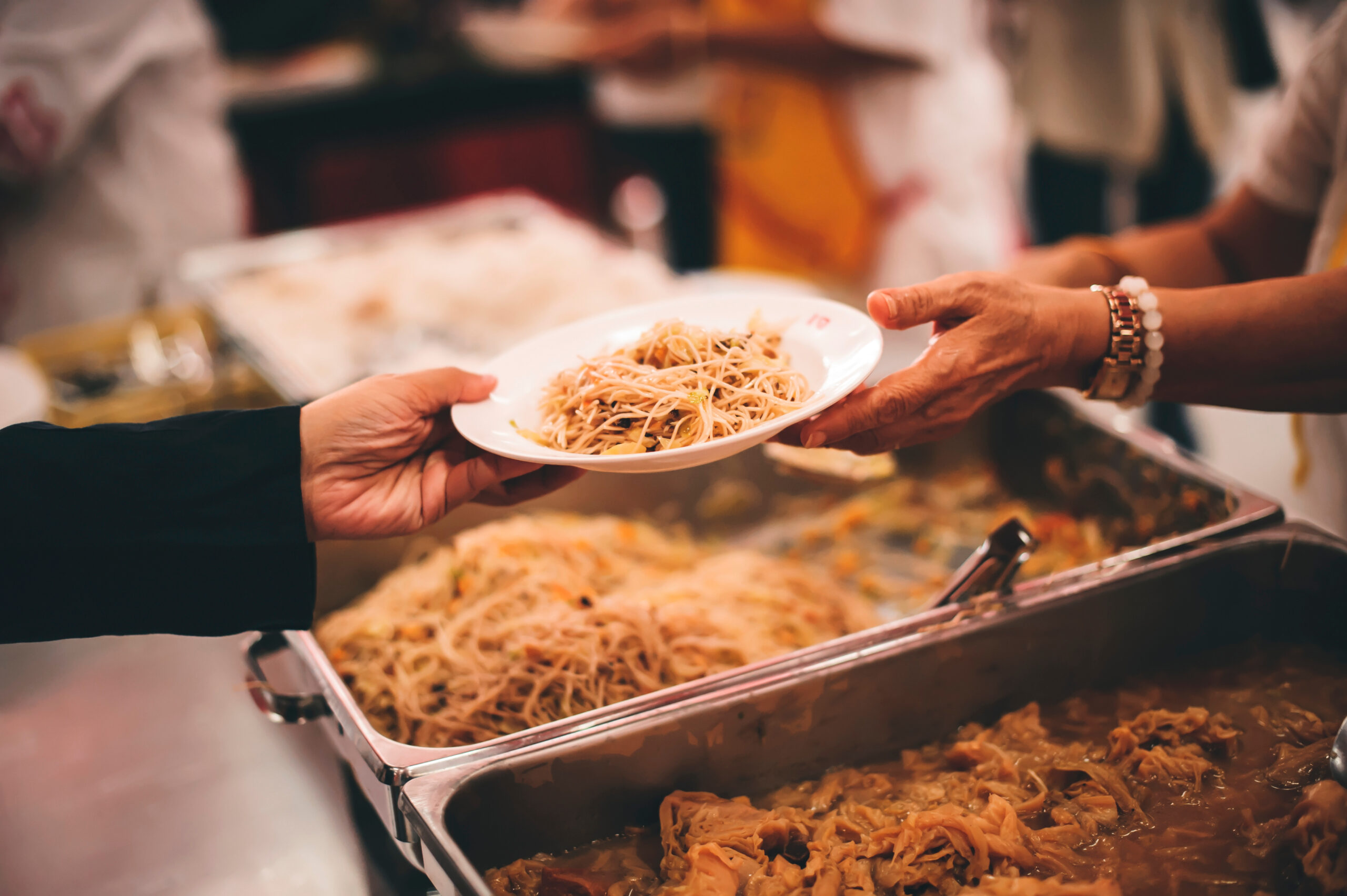 The Shepherd's Table provides nutritious meals to children and adults in the Conway area.  These acts of love are possible because of the many wonderful corporate and personal donors who provide funding, food and/or financial support. Won't you volunteer or donate today?
In 2007, our first Executive Director, Lyn Snyder; an individual with vision and passion, convinced community leaders that we needed to help those who were hungry, homeless, or in need Horry County.  At that time, a Board of Directors representing 9 churches was formed, a building was rented, equipment was obtained, and we opened our doors in 2008 to begin serving meals to people needing assistance in Horry County.
Our guests are the homeless, working and non-working poor, veterans, and senior citizens, including men, women, children and families.
Why not schedule your church, business or organization to help serve lunch or dinner? It's a wonderful positive experience for the volunteers and deeply appreciated by all of us, including our patrons.
1412 Gamecock Avenue, Conway, SC 29526